Working to Make A Difference
Our History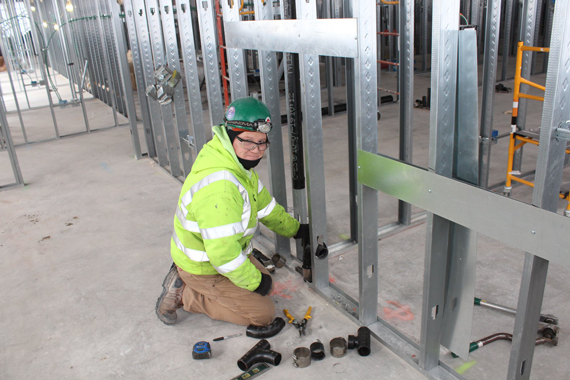 The Flint Association of Plumbing, Heating & Cooling Contractors, Inc. has been an active local since the early 1920's. Some of the early things they have done to promote the P-H-C business include:
In 1956, two contractors, Ted Nixon and Rush Jacobs, were responsible for clearing out the sewer cleaner's listings from the plumber's section of the yellow pages. With the support of the Flint P-H-C, their work resulted in restraining Michigan Bell Telephone Company from accepting ads from "unqualified" persons in the "plumbers" listings in the yellow pages of the Flint book. A new code was written which makes the terms of the injunction a permanent matter of statute.
In the fall of 1956, Flint P-H-C was still hard at work. The contractor group launched an educational program to impress upon the public the importance of properly installed plumbing and heating equipment. At a special meeting, D.E. Editors outlined the purpose of the Qualified Contractor Program. They strongly emphasized the most effective means of combating the handyman installer is through an aggressive educational and promotional effort to identify the P.H. Contractor in the mind of the public as a responsible businessman, thoroughly qualified to make safe and dependable installations.
These are just a few of the efforts of the Flint Association to increase the safety and awareness of the P-H-C industry.
Learn More
Click on a link below to view more information